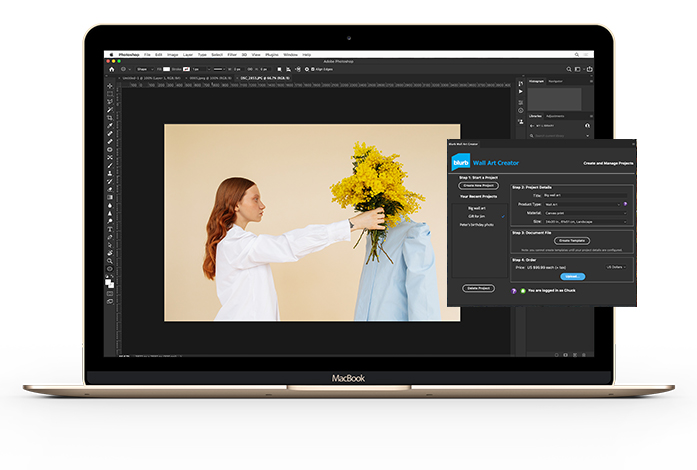 Make Custom Wall Art Directly From Your Photoshop Workspace
You've filled your hard drive with beautiful Adobe Photoshop files. Now, turn your favorite images into personalized wall art with the new Blurb plugin for Photoshop. Features include:
Seamless integration with Adobe Photoshop
Options for canvas, acrylic, and metal wall art in 6 dimensions
Customizable templates
Fast and easy uploading and purchasing options
Supports CS6 and up (including Creative Cloud)
Make Custom Wall Art
Explore new creative horizons. Give your best photos, illustrations, and designs room to stand out as gallery-quality prints.