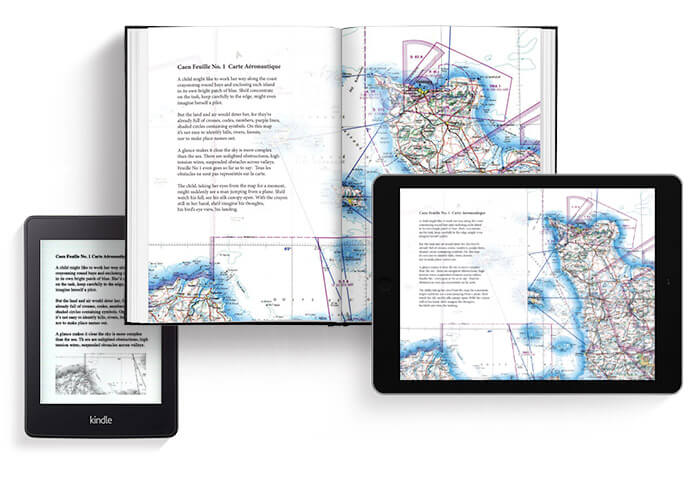 Print and ebooks made easy
You can easily publish a print and ebook from the same file.
Make an ebook for Apple iPad® and Amazon Kindle®
For print books, choose from three affordable trade book sizes
Distribute your novel or poetry book through Ingram, which has access to Amazon, Barnes & Noble, and 39,000 retailers
Get inspired
Poetry

West used the economical trade book format for this collaboration project. The format and size are perfect to feature maps and poems, and to make it affordable for others to buy.

Novel

Rylander wanted a traditional book size for her novel, which is why she chose our trade book format. In turn, she also made the book very affordable and accessible to her readers.

Essay Collection

Joint winner of the 2014 Melbourne Writers Festival/Blurb 'Blog-to-Book' Challenge, Saddler published his book as both a print and ebook, allowing for the widest distribution possible.
"I wrote the book for love, so I could help other people."
– Rich DeSalvo
As featured in