The Three Foresteers go Yum Cha
Softcover
by Annie Mau
About the Book
A story-time must-have ! This book is written in spoken Cantonese with Jyutping and English.

This is the story of three best friends, Mocha the Bear, Dr. Frog and PinPin the Butterfly, who all live together in the forest of Reinhardswald, Germany. Since they did not want to hibernate, they decided to go and visit Hong Kong over winter. Travelling from afar, they surely would love to go for Yum Cha.
Let's join the three Foresteers as they embark on their journey to Hong Kong and dive into the wonderful world of Dim Sum. Let us all take this exciting journey together with The Three Foresteers.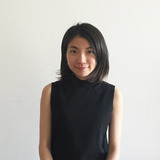 Annie Mau grew up a native Cantonese speaker in Hong Kong; She now works as a freelance graphic designer and has since relocated to Hamburg in Germany. With Hamburg being a far city from Hong Kong, and with her unfailing commitment to create an interesting learning environment for her daughter Victoria to learn Cantonese, every night Annie would tell Victoria the fantastic tale of The Three Foresteers - Mocha the Bear, Dr. Frog and Pin Pin the Butterfly (a dynamic trio of jungle friends that go on adventures together). Annie soon discovered that there are limited resources and stories for overseas children to learn Cantonese, and so, this series was created - Annie decided to turn Victoria's bedtime stories into a series of books, written in colloquial Cantonese and English. Annie had also created a Youtube channel "Learn Cantonese with Victoria", to make it fun for her daughter to learn the Cantonese vocabulary. https://www.youtube.com/c/維維看世界LearnCantonesewithVictoria