About the Book
How can you learn Elliott wave yourself? How can you apply Elliott wave in your trading and investing? How can you use Elliott wave to trade and invest with confidence and success?

In this definitive guide for learning Elliott wave, Lara Iriarte answers all of these questions and more.

Lara draws from her extensive experience (analysing markets daily for over 10 years) and her clear and straightforward language to make Elliott wave easy to understand and to show you how to apply Elliott wave to your own charts.

Included are a large number of full colour charts to provide examples of Elliott wave structures in various markets. Also, a comprehensive list of rules and guidelines is provided that may be used as a checklist when applying Elliott wave to your own charts.

Pure Elliott Wave teaches you Elliott wave and shows you how apply Elliott wave.

Features & Details
Primary Category: Business & Economics
Additional Categories Education
Project Option: 8×10 in, 20×25 cm
# of Pages: 124
Isbn

Hardcover, ImageWrap: 9781006348303

Publish Date: Oct 27, 2021
Language English
Keywords

stock market

,

technical analysis

,

elliott wave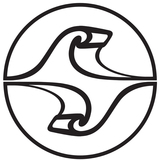 Surf As Much As Possible. Surfing Books. Surf Art Books. Elliott Wave Books.