Images of Kings Lynn
by Peter Etteridge
This book may be found in online bookstores, like Amazon.com, using the ISBNs below:
Softcover ISBN:
9781715629106
About the Book
This book is a selection of images of King's Lynn which is a market town and a port in Norfolk with a magnificent heritage. It has two market places, streets with remarkable architecture, gardens, and walks.
Sir Nikolaus Pevsner described the Custom House at King's Lynn as 'one of the finest late circa seventeenth century public buildings in provincial England', and the walk through Nelson Street, St Margaret's Place, and Queen Street as 'one of the most satisfying Georgian promenades in England'.
King's Lynn is a picturesque town which has often been used for film sets. At one time it was one of England's busiest ports.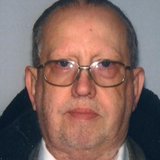 Peter Etteridge lives in Luton, Bedfordshire. He has carried out his freelance photography and writing over a period of more than thirty years. He became a regular contributor to Hertfordshire Countryside, with fifty five illustrated articles being published up to the final issue to be published by Beaumonde Publications in 2012, and a regular contributor to County Life Hertfordshire, Bedfordshire County Life, and Cambridgeshire County Life, and has contributed to a number of other publications including This England & Evergreen, calendars, and books. He also contributes to Alamy. His books include 'Hertfordshire - A Captivating County', 'Bedfordshire - A Beautiful County', 'Cambridgeshire - A County of Contrasts', 'Buckinghamshire - An English County', Northamptonshire - A County of Spires, and Oxfordshire - A Glorious County. One Hundred Hertfordshire Churches, One Hundred Bedfordshire Churches